REGISTER FOR VIRGINIA'S LARGEST BUSINESS PROGRAM & COMPETITION!
The GAUNTLET is a dynamic 10-week business development program and competition that connects entrepreneurs to resources! Entrepreneurs will attend weekly training sessions. In addition, they will have the opportunity to meet and network with successful entrepreneurs, fellow GAUNTLET participants, and mentors. This engagement assists entrepreneurs in the development of business strategies which provide a roadmap to success. Businesses must be starting or expanding in Alleghany Highlands, Botetourt County, Roanoke City, Roanoke County, Rockbridge County, Buchanan, and/or the City of Salem. Over $300,000 in cash and in-kind awards are given, with additional resources such as low interest loan funds, matching grants, and industry expertise are available to GAUNTLET participants
Good views. Good business. Great life.
We are a City that works, with businesses large and small. We are a City that values education, from our youngest children to the young adults at our colleges. We are a City committed to a bright future in a spectacular location. Because of this, we are the ideal place to start your business. Buena Vista offers a variety of resources to help your business start, grow, and thrive.
The tabs below will help guide you from idea to business.
if you have any questions, contact kristina.ramsey@bvcity.org
---
So, you have an idea for a new business. Now what? Use the Business Idea Analysis to determine if your business idea is feasible. Once you have determined feasibility, utilize the Planning Your Start-Up Checklist to get organized. Finally, utilize the Business Plan Outline to assist you in drafting your business strategy.  Doing these three things will assist you in planning and developing your business and will help demonstrate the feasibility and profitability of your business to potential investors and lendors.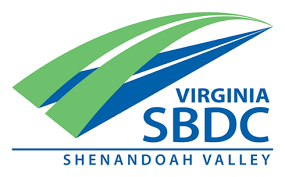 The Shenandoah Valley Small Business Development Center offers Start Smart Workshops and many other resources to help cover the steps to a successful start. Including: registrations, regulations, and the components of sound business planning and financial projections.
The Economic Development Department is always happy to help. If you need some guidance, or just want to chat before you get started, stop by 2nd floor City Hall or contact Kristina Ramsey at (540) 261-8616 or kristina.ramsey@bvcity.org. We would be delighted to speak with you!