Glen Maury Park is Buena Vista's 315 acre playground, providing miles of hiking and biking trails, an Olympic-sized pool, two campgrounds, as well as several pavilions where residents and tourists alike make the natural choice for enjoying life. Glen Maury Park hosts a variety of events each year – music from old time to classical, beach music to bluegrass, and gospel to rock n'roll. Around town you'll find eateries and service businesses ready to provide what you need… all close at hand.
Glen Maury Park has several pavilions and amenities that can accommodate small parties to corporate picnics and concerts. See the Plan an Event link to get started on your event!
Kayak, inner tube, and bike rentals available! Visit park office for more information.
---
2022 Calendar of Events
---
April 16 – Easter Egg Hunt at the Multipurpose Pavilion
April 24-30 – Guy Carawan's Bluegrass Jam
May 27 – Fridays in the Park featuring Party Crashers
May 28 – Pool Opening Day
June 10 – Fridays in the Park featuring Little Marvin and the Martians
June 16-18 – Maury River Fiddler's Convention
June 25 – Gravista – Gravel Bike Race
July 1 – Fridays in the Park featuring Southpaw
July 4 – Independence Day Concert and Fireworks
July 15-17 – Greater Vision Gospel Festival
July 29 – Beach Music Friday featuring Motown Legacy Review
July 30 – Beach Music Festival
August 6 – Battle of the Bands hosted by Main Street Buena Vista
August 12 – Fridays in the Park featuring Rewind
September 5 – 51st Annual Labor Day Festival
September 8-10 – Mountain Music and Dance Festival
September 22-24 – Nothin' Fancy Bluegrass Festival
September 25- October 1 – Pickin' Family Music Rally
All events are held/begin at the Multi-purpose pavilion unless otherwise noted. The exact times and information will be published at a later date.
**All events and dates subject to change at the discretion of event host**
---
---
Our Park pled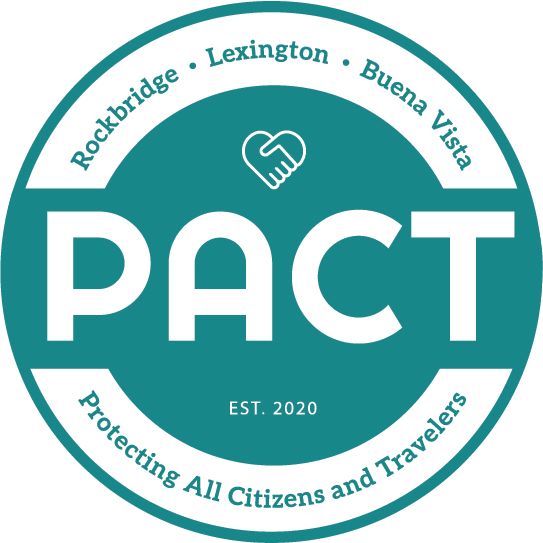 ges to provide visitors with a consistent, dependable and sustained level of safety and service while visiting Lexington, Buena Vista, and Rockbridge County. The pool and campground are taking on extra cleaning and social distancing measures to ensure your safety and ours. To learn more about the PACT and other participating businesses, please visit LexingtonVirginia.com/PACT.