COVID-19 Update
The pool will be opening starting July 4th, 2020 at 9 am!! Please read the entire post for information for rules & procedures!The pool will be open from 9 am – 1 pm, will close for an hour to clean, and reopen from 2 pm – 6pm. Each guest will have a 10 ft area to gather with their group while outside of the pool. We highly encourage guest to bring their own chairs as not many are available for sanitation purposes.
A couple questions relating to COVID-19 will be asked and temperature will be taken upon entry.
The pool will cap. at 92 guests. Once this capacity is reached no further guests will be allowed to enter.
We cannot reserve spots in advance but we will begin accepting calls at 8:30am at (540) 261-7665.if you would like to reserve your spot for either the morning OR afternoon time slot each day to ensure we don't go over our capacity of 92 guests. If you are unable to make your reserved time slot please let us know as soon as possible. 
We will have Drinks and Snacks available at our concession stand! We can only accept cash or checks.
Reservations for private pool parties from 6pm-8pm will still be available as long as the number of guests is less than our capacity of 92. Prices vary based on number of guests.
Please note: All of this is subject to change!! The park and pool team will monitor the traffic and overall procedure and may make changes!
Glen Maury Park Pool is an Olympic-size facility with a wading pool and water-spewing mushroom in the center. The main pool starts off at 3 feet deep with walk-in stairs and goes to a depth of 12 feet in the diving areas.
There is a concessions stand with snacks, candy, and drinks. Public restrooms are located on site. There's plenty of parking, so bring your sunscreen and plan to stay a while!
The pool is open from Memorial Day to Labor Day Weekend and is available for evening rental for private events.
For more info or to rent the pool for evening use, give us a call at (540) 261-7665.
Pool Hours:
Sunday - Saturday: 9:00 am - 1:00 pm, 2:00 pm - 6:00 pm


Pool Rates:
Ages 14+ $4.00
Ages 4-13 $3.00
3 and under FREE
Non-swimmers $2.00
Campers $2.00
Season passes will not be available this year.
---
Our Park pled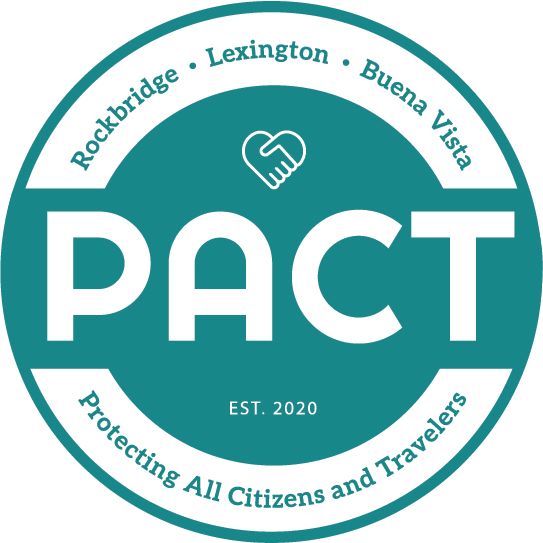 ges to provide visitors with a consistent, dependable and sustained level of safety and service while visiting Lexington, Buena Vista, and Rockbridge County. The pool and campground are taking on extra cleaning and social distancing measures to ensure your safety and ours. To learn more about the PACT and other participating businesses, please visit LexingtonVirginia.com/PACT.